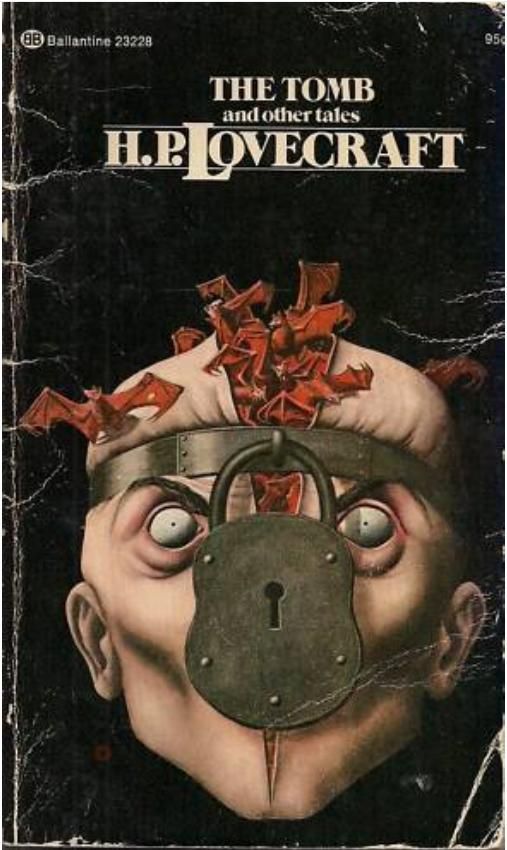 When and how did you meet the works of Lovecraft? Which story is your favorite and why?
I read my first Lovecraft in high school about 1971 or 1972 – I was about 16 or 17 years old at the time. I picked up one of the Ballantine series of Lovecraft stories entitled The Tomb and Other Tales and was immediately hooked. I still am!
How did you get involved with the H.P. Lovecraft Historical Society and their projects?
I have been wanting to write music for movies for a long time – ever since I was a music student in college. I was writing music for concert band, wind ensemble, and orchestra for publishing houses in the US. No one was hiring me to score movies so I made my own movie entitled Lovecraft Paragraphs which I scored. This got me into the H. P. Lovecraft Film Festival in Portland, Oregon USA and I met Sean Branney and Andrew Leman (founders of the HPLHS) and the HPLHS gang including composer Troy Sterling Nies who scored The Call of Cthulhu and The Whisperer in Darkness.
I had contact a few years before when I edited some silly images to some of their "Solstice Carols" ( Carol of the Old Ones and It's Beginning to Look A Lot Like Fishmen – both also on YouTube) and sent them to Sean to ask permission to post them which he graciously permitted.
When Troy needed a break from scoring for their Dark Adventure Radio Theatre series they gave me a call. I scored Herbert West: Reanimator, The Case of Charles Dexter Ward, and Dagon: War of Worlds for them. I love working with these guys – they are professional, organized, and straightforward all the way.
You created the music for Greig Johnson's and Chris Lackey's entertaining short movies. What was it like working with them?
Greig and Chris are hilarious to work with. Again, they are very professional and straightforward but with a relaxed atmosphere you get sometimes with people who are masters at their job. Greig and Chris live in the U.K. and it was exciting for me to work with people outside of my own country. I have roamed around Europe a bit (including Hungary!) but have never been to England. The sensibilities are a bit different but I love them. I allowed Chris and Greig to choose from music I had composed for other projects – from my library – with excellent results, I think. Their stuff is just plain funny. I had worked with Chris previously on the H. P. Lovecraft Literary Podcast with Chad Fifer and provided music for some of their episodes and had done some of their live shows. I always look forward to working with them.
What would you choose? See the exhibition of Richard Upton Pickman, or listen the music of Erich Zann in his attic?
Wow, that's a tough choice. I'd fear for my sanity at a Pickman exhibition and fear for my existence with Herr Zann. I think I'd gamble my existence and want to hear what Herr Zann's music on that German viol really sounded like. Many people think it's a violin in the story – but it is a viol – an old theatre instrument sort of like a 'cello that rests on a peg touching the floor, which I think is an important story point.
You made a short movie, Lovecrafts Paragraphs. Where the idea came from? Do you have any Lovecraftian movie project's?
I have loved music and Lovecraft and finally put the two together. Never in my wildest dreams would I have suspected that the pairing would have led me into some fantastic places and to meet such wonderful – and sometimes… odd… people!
There are passages in Lovecraft's work that just stand out for me. I decided to hunt all of them down, organize them into a form and present them as a movie. I really do think Lovecraft's prose is his best poetry. There is such beauty there that many either forget or ignore but things like his sunset imagery are transcendent of the page.
I am working on a Lovecraft short which uses four sonnets from his Fungi from Yuggoth. All four recorded by Andrew Leman. It has been slow going because of (of course) money and time but I hope it will eventually be finished.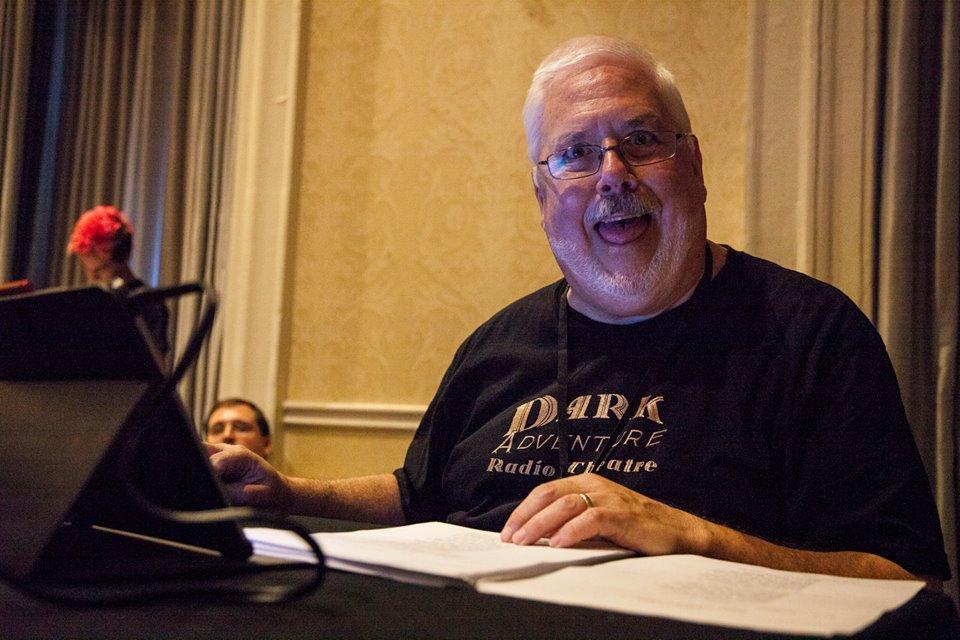 What do you think? How could you describe the Lovecraftian, weird music?
That's a tough one. There is music that inspires dread and fear but without an external program such as a title or an image I don't any music is inherently "Lovecraftian". "Weird" music however, can be any combination of sound and silence that puts the listener outside of their previous experience with music (or sound) and that works on their associations with those sounds and silences to produce odd, and maybe indefinable, feelings of "otherness". It is hard to define in words.
Which Lovecraft story inspires you musically the most?
I love almost all of them. The Shadow Out of Time, I think, is my overall favorite and I would love to score it as a movie. The Dream-Quest of Unknown Kadath also is so rich in imagery that I'd love to tackle that in any form. I did some sketches for At the Mountains of Madness for the H. P. Lovecraft Literary Podcast and I'd love to develop them for a movie or similar project. Some of the creepier ones like The Lurking Fear or The Festival would make fantastic projects.
Is there any Lovecraftian horror movie score that you really like?
I really like Richard Band's score for Dan O'Bannon's The Resurrected (Also released as Shatterbrain) which is a very good telling of Lovecraft's The Case of Charles Dexter Ward starring Chris Sarandon. I think of the movie Alien as Lovecraftian and Jerry Goldsmith's original score still stands out as a great example of a score I'd like in that genre.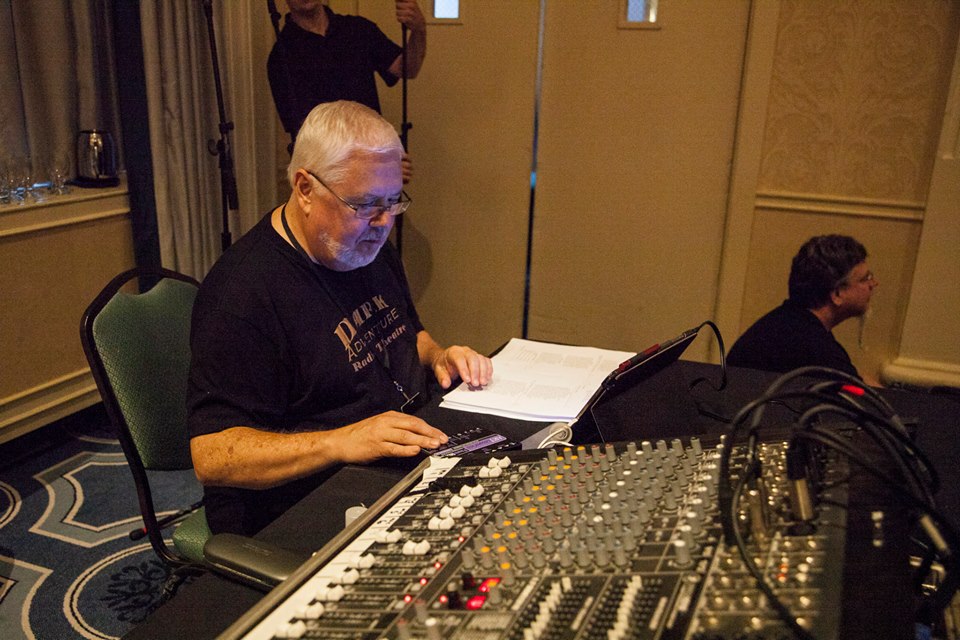 Do you have a work or recognition that you really proud of?
Every work is somehow special to me. Doing the work and getting a screen or publishing credit is the best recognition. Your readers can check out much of my stuff, in print and recordings and video at. As far as wind ensemble works go Hymn of St. James, a setting of the Gregorian chant used in Let All Mortal Flesh Keep Silence (published by C. Alan Publications), and Landscapes of the Soul (unpublished) which premiered in France's Chartres Cathedral stand out for me.
Would you send a message for the Hungarian fans of Lovecraft, and the artists who are inspired by his works?
My experience in Hungary in Budapest was excellent. I tried to love the Bull's Blood wine (ha ha!) and I loved the violin music! From the Fisherman's Bastion I felt both banks of the Danube and the town in my bones and would love to return someday. The Parliament Building was impressive and the people were wonderful. For Hungarian fans of Lovecraft and artists who are inspired by his works I say keep reading and delving into the depths. Remember that there is much beauty in Lovecraft as well as cosmic horror and dread. If you can get S. T. Joshi's biography of HPL I Am Providence it is a real eye-opener to the man himself – who may not be whom you are expecting! Keep creating, keep exploring, and let us all hear and see what you are doing!